Advanced Urology – Urologist Sydney
Advanced Urology offers personalised care from dedicated professionals. As one of the leading urologists in Sydney, and using the latest modern surgical technologies and evidence-based treatments, we take a multidisciplinary approach to each patient, offering comprehensive care for each individual.
At Advanced Urology, urological surgeon Dr Lawrence Kim, is proud to be one of the most highly regarded urologists Sydney residents can conveniently access at a number of locations.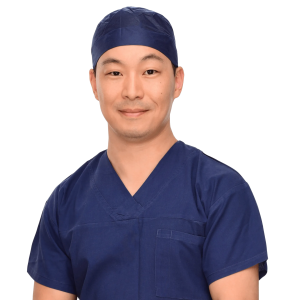 Conditions and Treatments
At Advanced Urology, our Sydney urologist Dr Lawrence Kim treats a number of urological conditions. His special interest is in urological cancers, and he has thus completed extensive training in all facets of uro-oncology.
Dr Kim offers treatment options for kidney cancer, bladder cancer, prostate cancer, penile cancer and testicular cancer, as well as for other urological concerns such as kidney stones, enlarged prostate, adrenal disease, and various men's health conditions.
When you consult with Sydney urologist, Dr Kim at Advanced Urology, you can expect to gain a thorough understanding of your condition and available treatment options, including non-surgical approaches. Dr Kim always takes the time to discuss the potential benefits, expected recovery and outcomes, as well as any potential risks or complications of the treatment.
For patients who may require surgery, the appropriate pre- and post-operative information is available, and patients are encouraged to ask questions to ensure that they have a through understanding of all aspects of their surgical treatment. Patients are also supported with contacts for the relevant allied health that they may be needing to ensure the best outcomes of their treatment.
Advanced Urology – Urologists Sydney – Robotic Urology Surgery
Advanced Urology is proud to be one of the urologists in Sydney performing complex robotic urological surgery. Robotic surgery is an alternative to conventional open or laparoscopic surgery, offering a minimally invasive surgical option. The robotic approach offers both the patient and the surgeon a number of benefits, including:
Improved dexterity for the surgeon, using the precise robotic instruments
3D vision inside the patient's body, improving the visibility of the operating field
Smaller incisions, with less bleeding less scarring
Faster surgery with less pain
Reduced incidence of post-operative complications
Faster recovery, a shorter hospital day, and faster return to normal activities.
Dr Lawrence Kim is an expert in robotic urological surgery. He can discuss with you at length whether robotic surgery is an appropriate treatment for your condition and circumstances.
Urologists in Sydney Highly Specialised Urological Care
Dr Lawrence Kim of Advanced Urology is one of the few urologists in Sydney, or indeed in Australia, that offers retzius-sparing robotic radical prostatectomy. This advanced surgical approach to treating prostate cancer, by removing the prostate gland, is based upon the robotic-assisted radical prostatectomy, but is a technique that approaches the prostate from below, rather than above the bladder, thereby preserving some of the key structures responsible for continence. This approach has been proven by a number of international studies to provide a superior continence result for patients.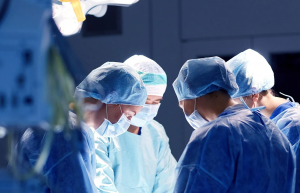 Dr Lawrence Kim also offers both open and robotic transperitoneal and retroperitoneal approach for complex kidney tumour removal (partial or radical nephrectomy). Retroperitoneal approach is particularly useful for patients with hostile abdomen or tumours located on the back of the kidney. It allows a direct access to the main artery supplying the  kidney and the tumour and is often associated with a shorter operative time and enhanced recovery.
Advanced Urology is also one of the leading urology clinics in Australia that that offers a multidisciplinary prostate cancer care in conjunction with radiation and medical oncologists. Dr Kim also runs a multidisciplinary prostate cancer and complex kidney cancer clinics at Westmead hospital.
In addition to sophisticated cancer surgery Dr Lawrence Kim offers various types of ejaculation preserving procedures such as Urolift, REZUM or iTind for men who suffer from voiding dysfunction or enlarged prostate and are interested in preserving their sexual function including ejaculation.
As such, Advanced Urology offers patients a wide variety of surgical techniques and state of the art treatments for urological cancers and also benign conditions.
Patient Care
Dr Lawrence Kim strives to achieve the best outcomes for his patients. He works with the utmost care and respect towards all his patients, treating them with dedicated care and integrity. Dr Kim encourages his patients to be actively involved in decision-making for their care and treatment, ensuring that they are well-informed at every step of their patient journey,
Advanced Urology – Urologist Sydney Locations
Advanced Urology offers consultation times and surgical appointments at a number of locations throughout Sydney. These include:
Westmead Private Hospital
Westmead Public hospital
SAN Clinic in Wahroonga
Castle Hill Consulting Rooms
Macquarie University Hospital
Sydney Adventist Hospital
Norwest Private Hospital
Dr Lawrence Kim is widely considered to be one of the best urologists Sydney residents can access.  Please contact our clinic should you require assistance with determining which location is closest to you.
Making an Appointment
If you would like to arrange a consultation time with our Sydney urologist, Dr Lawrence Kim, please obtain a referral from your GP, then telephone our rooms on 02 9633 2088. Alternatively, you may complete the online contact form and a member of our staff will be in contact to schedule an appointment for you.
For Referrers
For healthcare providers wishing in search of reputable and experienced Sydney urologists to refer their patients to, Dr Lawrence Kim of Advanced Urology offers the highest standard of professional specialist urological care.
You can have confidence in your referral, knowing that your patients will be treated comprehensively, with access to the latest and most effective medical and surgical treatment options.
Should you wish to refer a patient to Advanced Urology, please complete the online referral form. We will attend to urgent patients promptly; please ensure that your referral is clearly marked as URGENT so that we may arrange for immediate care in these cases.